Selling soon? Staging your home can make the difference between a long wait and a quick sale!

DETAILS Home Staging Solutions in Kansas City offers premium design services as well as home staging.

You don't have to take our word for it—call DETAILS Home Staging Solutions for a consultation!
The International Association of Home Staging Professionals® (IAHSP®) recognizes top achievers in the Home Staging industry. DETAILS Home Staging Solutions has again been recognized in 2019 for
Best of Home Staging, Staging Excellence
and
Client Care Excellence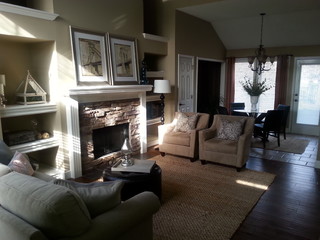 The Real Estate Staging Association (RESA®) awards honor real estate staging mastery. DETAILS Home Staging Solutions was recognized in 2019 for demonstrating professionalism and excellence in home staging.
About
DETAILS Home Staging Solutions in Kansas City offers these services to the greater Kansas City area:
Staging Occupied Homes For Sale
Staging Vacant Homes For Sale
Home Staging Consultations
Paint Color Consultations
Redesign Services
Kathy West is an experienced, certified Kansas City home staging professional. Her knowledge of the current real estate market, combined with her great sense of style and years of experience, can help homeowners like you stage your home for sale, or redesign it to better suit your needs. Kathy's innovative ideas will make your newly staged home stand out from the crowd and attract the sort of serious buyers you want. Read more...